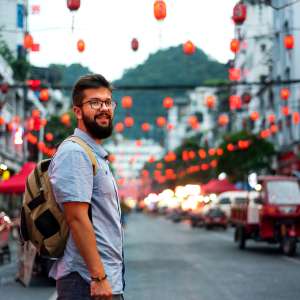 The world's most popular English language test
If you operate in an English-speaking country, it is often vital that your employees have a high level of English language proficiency. IELTS is the world's most popular test for verifying English language ability, helping you to identify quality candidates from across the globe.
Language tests you can trust
For more than 30 years, IELTS has set the standard for English language testing.
Quality and fairness
IELTS questions are set and marked by real people, giving everyone the opportunity to succeed.
Systems and safeguards
IELTS is subject to the highest quality controls, enhanced security procedures, and integrity management practices.
Professional assessment
Every test is assessed by qualified Examiners who undergo rigorous training and continuous monitoring.
Research backed
IELTS tests are based on decades of rigorous academic research.
Setting the standard for language testing
11,500
organisations trust IELTS.
The tests
IELTS offers two main tests, IELTS Academic and IELTS General Training, giving you the flexibility to choose the test that suits your needs.
Your globally trusted English language test
3,000,000
IELTS tests booked worldwide every year.
Join the IELTS network
Join thousands of employers across the globe who trust IELTS for their English language assessment.
Get in touch
If you have a question about IELTS, please get in touch, our team will be happy to help.