To study or work in Australia you need an Australian visa. You may need to prove that your English language skills meet the requirements either set by the Australian Department of Home Affairs (DoHA) or by an employer or educational institution.

Take your first step with IELTS
With IELTS tests you can open a world of opportunity. IELTS offers two main tests, giving you the flexibility to choose the right test for your needs. Both tests assess your English language skills in listening, reading, writing, and speaking. IELTS is accepted by the Australian immigration service as well as professional associations, schools, and colleges.
What score do I need?
When you take an IELTS test you will be awarded a score (from one to nine) on the IELTS scale. This is your overall test score, and you will also receive scores for each of the different sections of the test: Listening, Reading, Writing, and Speaking.

The IELTS scores you need will depend on where you're applying. For DoHA, you will acquire more visa-related points depending on your level of English. Find out more about the visa points your IELTS score provides.
Ready to book?
We have test centres all around the world, including almost 50 locations across Australia. There is an IELTS test centre in the capital of every Australian state, and also in many regional cities.
Get ready for your IELTS test
We know how important it is for you to do well on your test and that's why we have lots of resources to help you prepare. You can practise with our free sample test questions, explore the range of resources we have available, or try a practice test to get you ready for the real thing.
Preparing for your test is an important part of the process. Take advantage of our free resources to help you improve your language and communication skills.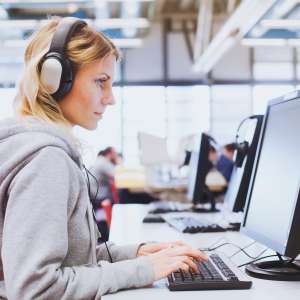 Preparing for IELTS if English is your first language
Even if English is your first language, we strongly advise you to spend some time preparing for the IELTS test. It is easy to feel overconfident about the test when you have been using English all your life. But to achieve the best possible score for your test, you need to get used to the test format.